February 23: Jake Mohlmann reports from South Texas
We had an amazing group of people traveling through the southern tip of Texas this year. This tour highlights Lower Rio Grande Valley specialties, from the ultra-colorful Altamira Orioles seen multiple places, to the just as common Olive Sparrow, regarded on this trip for its subtle beauty and affinity for dense cover. Always a challenge is differentiating the yellow-bellied kingbirds here, specifically the Tropical and Couch's. Luckily, we had multiple days to compare the two.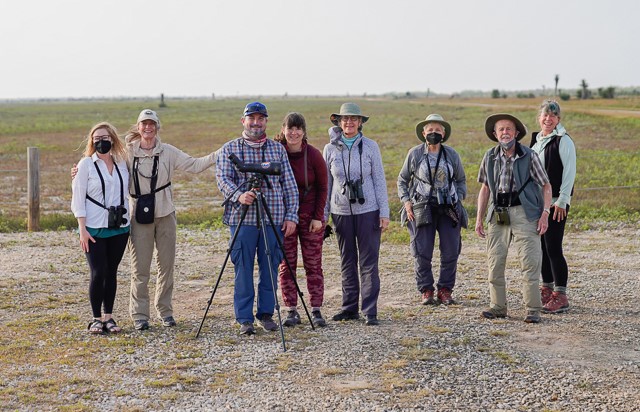 Our group excited at the prospect of finding Aplomado Falcons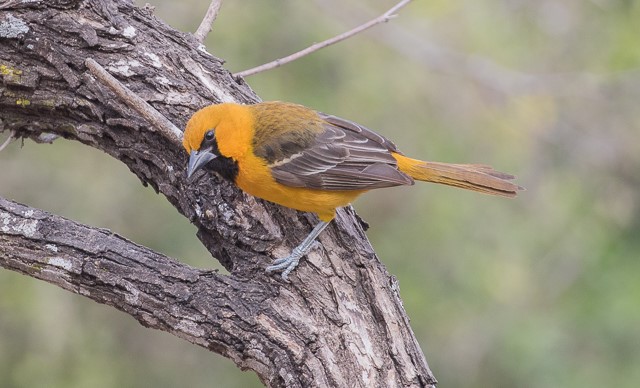 Altamira Oriole - Colorful resident species included Altamira Oriole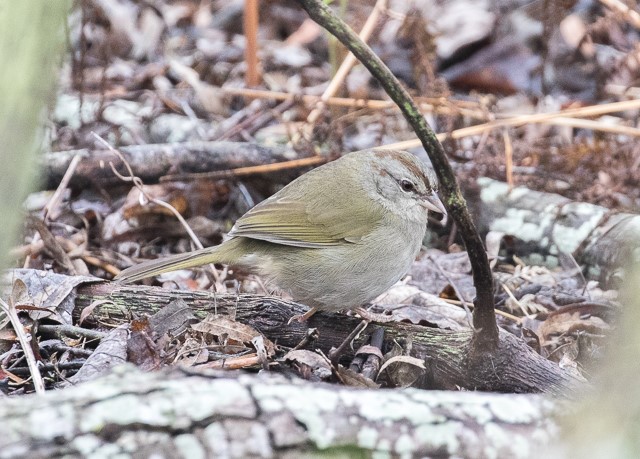 Olive Sparrow - although not as colorful, the Olive Sparrow is normally a lifer.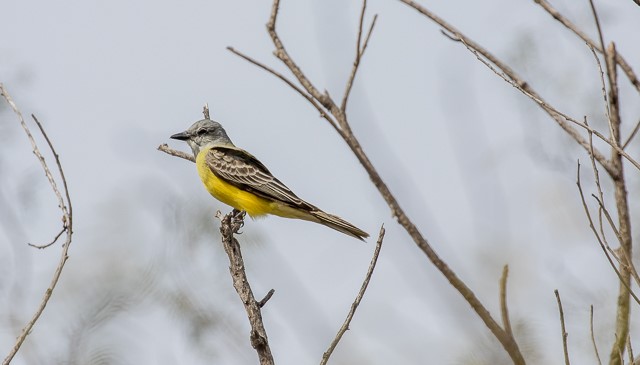 Couch's Kingbird tends to prefer more wooded areas than look-alike Tropical.
We visited the vast King Ranch to search for some of the Ferruginous Pygmy-Owls that reside there. It didn't take long to hear the monotonous toot of one of these birds echoing through the live oak forest. We tracked down the call to reveal one of North American's smallest owls, and certainly one of the hardest to see in North America.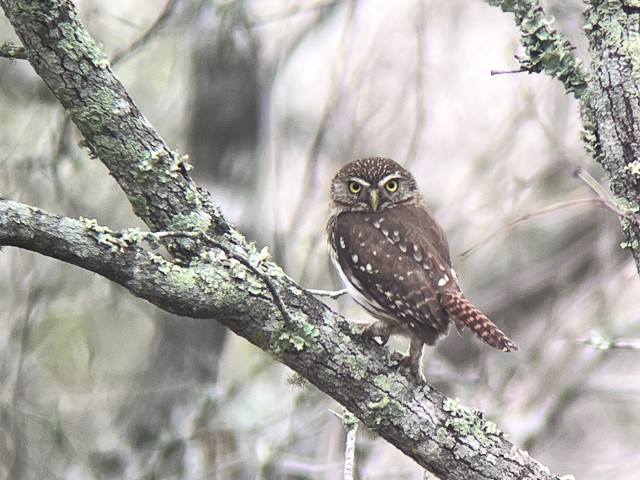 We had great views of a bold Ferruginous Pygmy-Owl
Texas is an area where all three regularly occurring kingfisher species can be seen in a day, sometimes even at the same location. We saw a pair of Ringed Kingfishers working the Rio Grande from shore to shore. One of them slammed down into the river and came up with a fish longer than the length of the entire bird. It perched across from us and slammed the fish into oblivion before eventually swallowing it whole. Belted Kingfishers joined us on our boat trip out of Rockport regularly perching on whatever was available. Perhaps the favorite kingfisher of all was the tiny and mighty Green. At Estero Llano Grande State Park a confiding individual flew under our feet as we stood on a bridge, perching close by for a flurry of photos.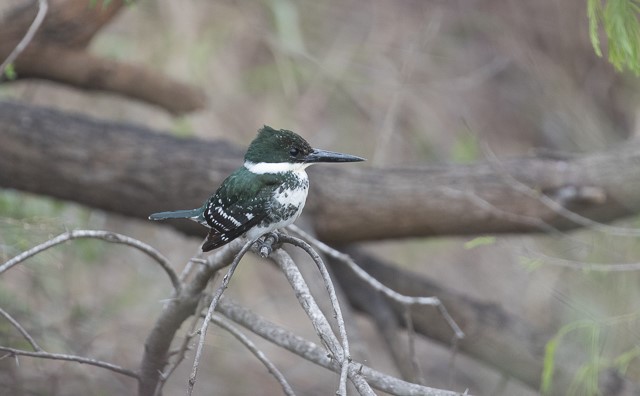 Green Kingfisher - Green is the smallest of our Kingfishers, though most coveted.
Although bright colors tend to dominate any birding scene here, there are other earth-toned species that demand as much respect as their doughty relatives. A perfectly camouflaged Common Pauraque was difficult to spot perfectly placed amongst the fallen brown leaves. There were also Rio Grande varietals of Wild Turkey encountered, performing on the catwalk with slow strutting and tails flared.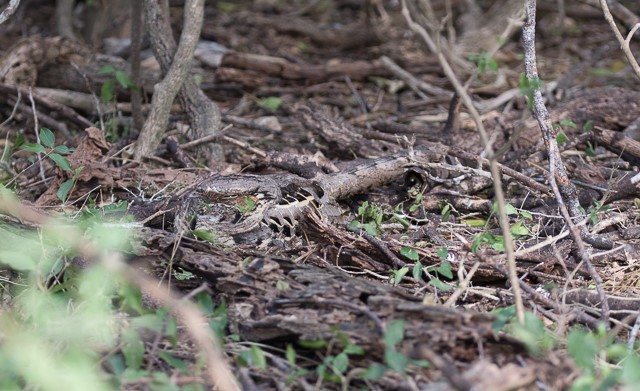 A Common Pauraque hidden in its element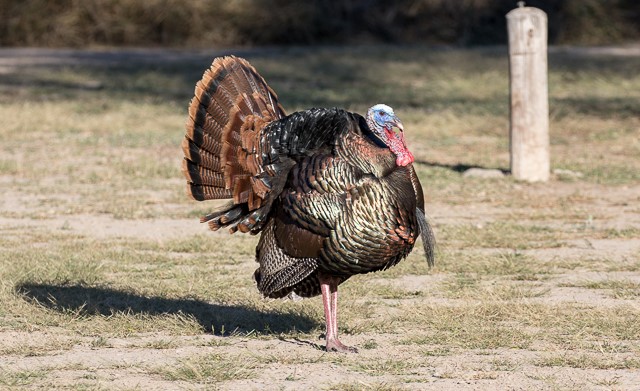 The highly sought after Rio Grande form of Wild Turkey in all its glory.
Whooping Cranes are usually a big reason people come on this trip, and this year did not disappoint. We got right next to a family group comprised of two alert adults and a brown youngster. They foraged together through the shallow estuaries searching for their favorite food blue crab. When the pond was thoroughly probed the youngster gave a call implying they should head to another foraging area. The family then ran into the sky against the waning sunlight.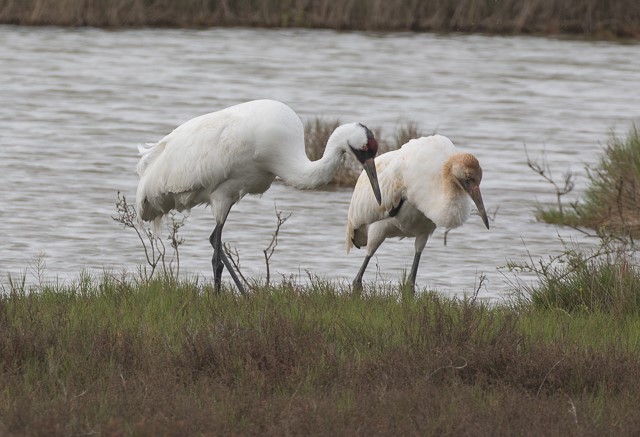 An adult Whooping Crane feeds alongside its chick of the year.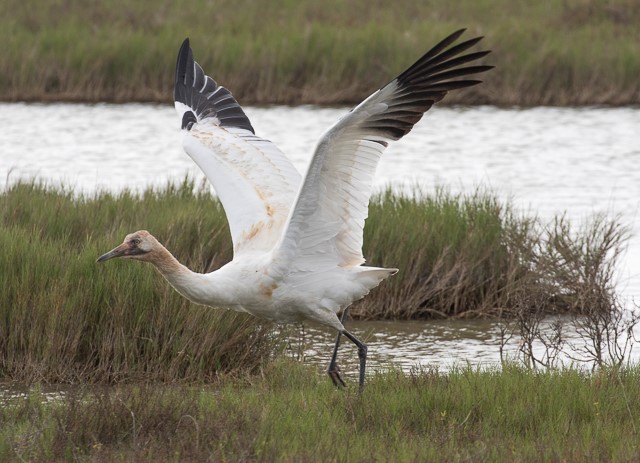 A juvenile Whooping Crane takes flight at Aransas NWR
Texas has a lot of water and as a result birds associating with this habitat abound. American White Pelicans were found from the most remote inland ephemeral pond, to the much more fertile coastline. Feeding right along them were the staggeringly beautiful Roseate Spoonbill, at times at very close range.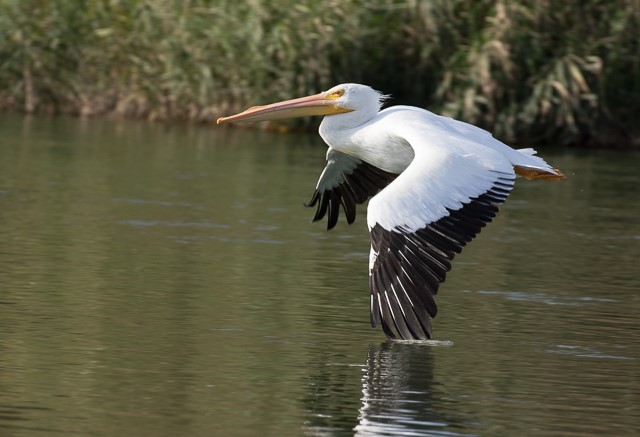 American White Pelican heading down the Rio Grande.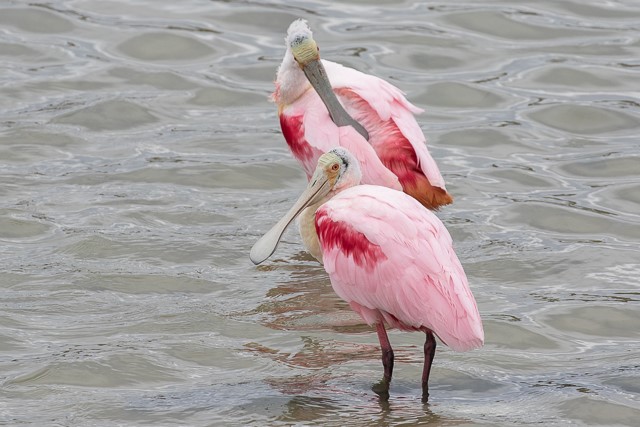 The stunning Roseate Spoonbill seen at close range.
By far the rarest water bird we encountered was the Great White Heron, a rare pale morph of the Great Blue Heron that normally occurs in Florida and Western Caribbean. Another scene to remember was a Sora, not an uncommon bird under normal circumstances, but rare in the activity we saw it in. A recently diseased White Pelican was riddles with flies, some of which the Sora was plucking from the eye socket of the corpse.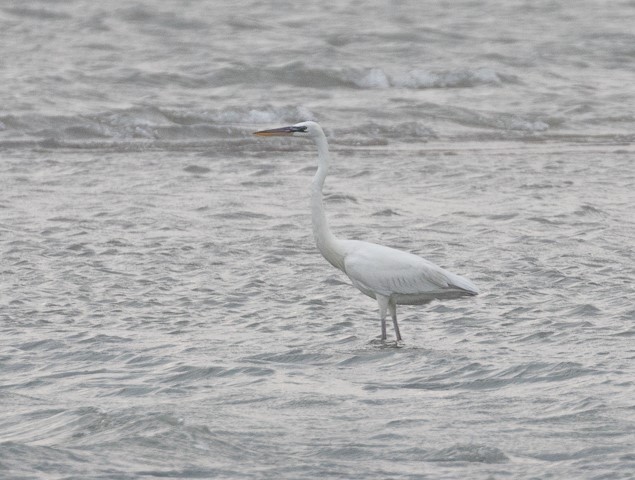 a rare Great White Heron was a complete surprise on our boat trip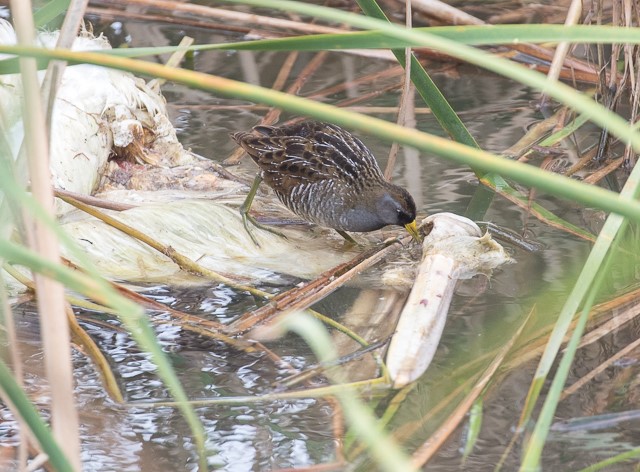 this Sora probed the eye of a diseased pelican for flies
Posted: February 23, 2023