May 16:
John Yerger reports from Central Texas.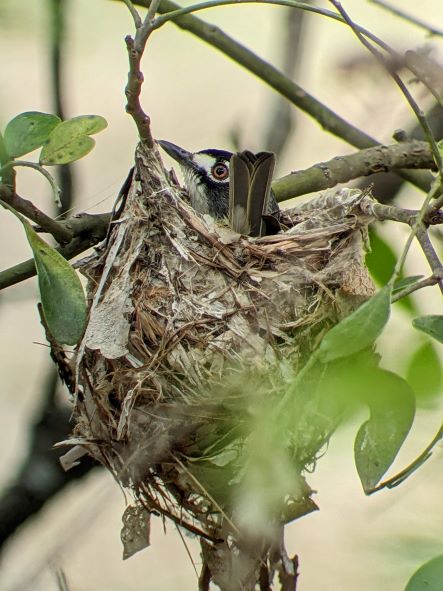 After working hard to secure reasonable views of Black-capped Vireo the day prior, this male at Lost Maples landed on a nest within 10 feet of a popular trail.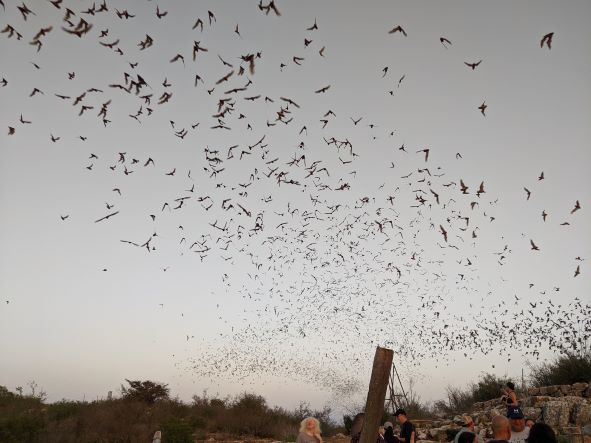 The nightly exodus of 10-12 million Mexican free-tailed bats near Concan was an even more impressive wildlife spectacle than any of us could have imagined!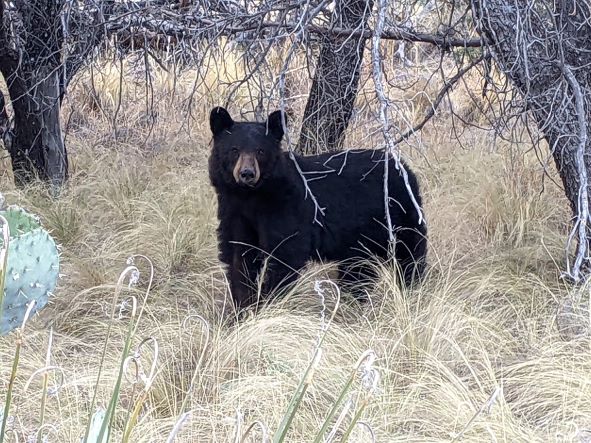 A stunning addition to our mammal list was this black bear, a rare sighting in Texas but becoming more common in the Chisos Mountains of Big Bend National Park, where they only started returning in the 1980's after being extirpated from the area earlier in the century.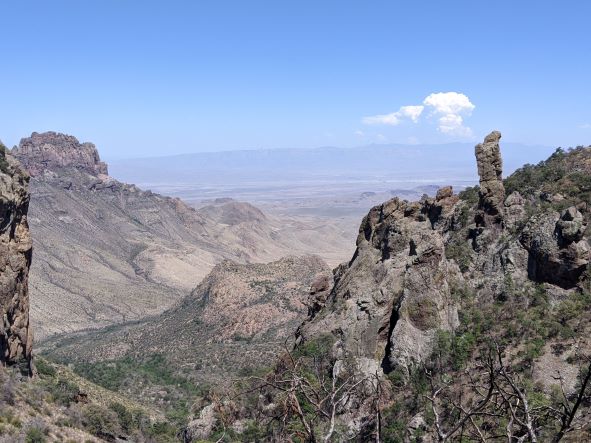 Thunderhead (cumulonimbus cloud) forms behind Boot Rock on the Pinnacles Trail in the Chisos Mountains, a welcome pause for scenery after a tough hike.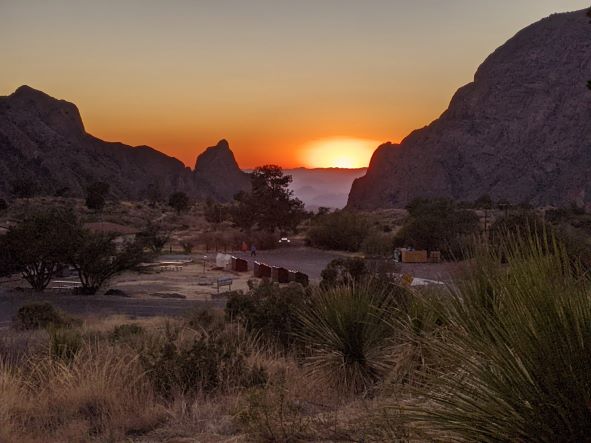 Sunset through "The Window," a must-see event for any visitor to the Big Bend region.
Posted: May 16, 2022